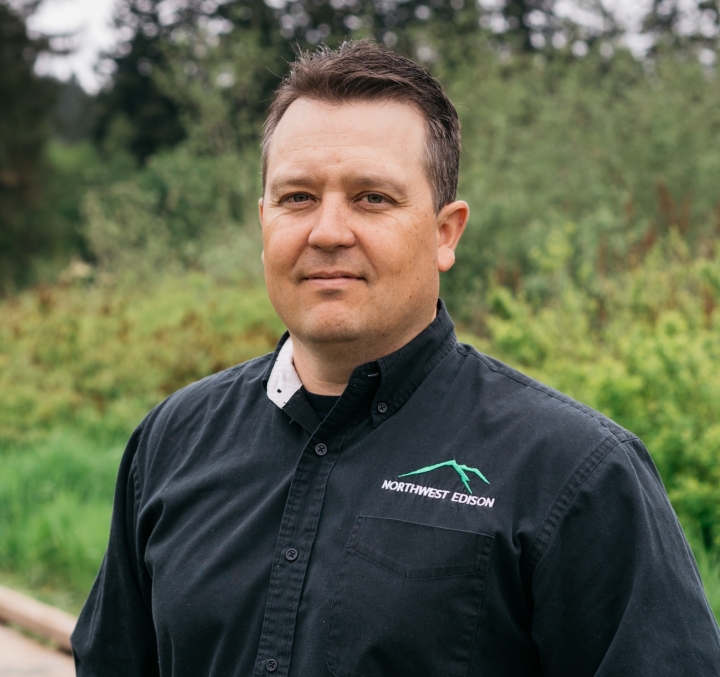 Dave Bolich
Field Superintendent
Bio
It isn't easy being Northwest Edison's Superhero, but Dave Bolich has singlehandedly done just that. Joining the team in July 2002, Dave has led his fearless field crew as Superintendent with his strong problem solving skills and the ability to execute a plan to successfully complete jobs before or on schedule.
Motivation and encouragement of each of his crewmembers are what drives those who work for him to want to exceed expectations and excel at every job.
Dave's unique ability to inspire his crew to put in the extra effort and time it takes to deliver a high quality project are an inspiration to those around him.
Employing his precision problem solving skills when there are project obstacles is the key reason many projects have been successfully completed and customers satisfied. Dave's ability to create a plan of action to get the job done and effectively follow through is an integral asset to the Northwest Edison team.
Claim to Fame
Dave prides himself on 'Raising the Bar" every day, not just at work but at everything he does. Setting a higher standard for himself and his crew, Dave recognizes what it means to never accept ordinary, because ordinary will never achieve greatness. Dave will be completing the year-long LEAP (Leadership Acceleration Program) which he started in February of 2015.
Important Facts
An avid outdoorsman, Dave enjoys spending his time outside hunting and camping far away from city life. Husband of 20 years to an incredible woman and father to four beautiful daughters, the family spends a lot of time together rodeoing and traveling all over the country for national competitions.
When asked, "What one thing would be hard for you to give up?" Dave's response was, "My Ford Truck", which is understandable since he spends a hefty amount of time traveling from job to job.
Quote
"There are but two options; make progress or make excuses."